Skip to Content
Signature® Far Infrared Collection
Signature® Far Infrared Collection in Burlington, ON
The Leisure Store's lineup of infrared saunas for homes in Burlington, ON, and beyond includes the Signature® Far Infrared collection. These saunas are the most effective ones available with Solocarbon® heat-producing maximum results during your sessions. The Solocarbon® heater is clinically shown to raise your core temperature, help with weight loss, and lower your blood pressure. Its heat emissivity rating, which determines the efficiency of infrared heat emission, is significantly higher than generic carbon blend heaters. With this high degree of effectiveness, you get the best results possible in a comfortable, affordable sauna.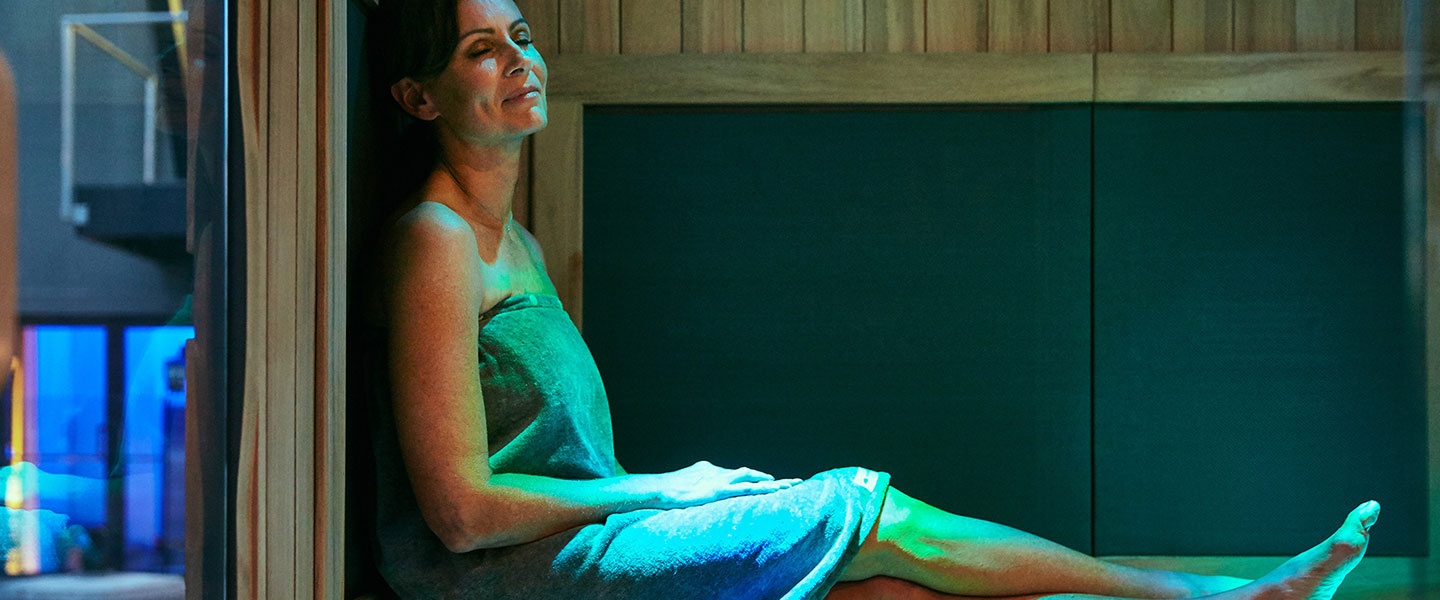 Fantastic Features in Each Model
The Signature® Far Infrared collection of saunas offer convenience, durability, and safety as you relax and reap the benefits of therapeutic infrared heat therapy. Some of the notable features of our saunas include the following:
Ultra-Low EMF Technology
Our Solocarbon® heaters are the safest infrared heater on the market, creating almost zero electromagnetic fields (EMF). The quality-controlled blend of materials in our panels ensure each heater operates safely and effectively.
Deluxe Bench With A.R.T. Technology
Our solid wood Signature® bench is 10% deeper than the industry standard, with measurements of 19" high and 20" deep. Acoustic Resonance Therapy (A.R.T.) helps you attain deeper relaxation using the healing effects of sound and vibration.
Sound System
The premium Blaupunkt sound system in these Signature® saunas provides superior sound with a media player accommodating AM/FM radio, AUX inputs, USB/SD inputs, Bluetooth, and mp3 WMA playback. You can turn on your favorite music and sit back as the speakers play it with crystal clear sound.
Beautiful Craftsmanship With Simple Assembly
Signature® saunas use wood 33% thicker than the industry standard, making them commercial-grade and extra-durable. We use sustainable PEFC-certified wood that adapts to high temperatures. Our patented Magen-Seal™ assembly process lets you set up and take down your sauna by easily snapping the walls together.
Mood Lighting
Get lost in relaxation with this sauna's soft interior lights. You can use the settings to create an intimate ambiance with enough light to read. We make it easy to upgrade your lighting to colored lights for a more personalized mood as you enjoy the therapeutic infrared heat
Serving All of Canada With Quality Saunas
The Leisure Store has a brick-and-mortar location ready to serve the communities in Burlington, Oakville, Hamilton, Grimsby, Stoney Creek, and Waterdown, ON. However, if you are anywhere in Canada, you can use our online store to find the perfect infrared sauna for your stress and muscle relief, as well as many other benefits.
Find the Perfect Sauna for Your Home